Toolbox Removal
A lot of people want to have the tool kit for emergencies but it is also a lot of easily removed extra weight. If you remove the tool kit permanently, save it because it contains the kawasaki spark plug toll which is the only tool for changing spark plugs.
The toolbox can be a handy place to store items or contain electronics but removing it reduces weight more and makes available 4 bolts that may be used as mounting points for aftermarket items. The toolbox must be removed to remove the OEM tag light lead.
Do First:
Remove the seat.
Open the toolbox and remove the tool kit.
You will need:
4mm hex tool straight slot screwdriver
Removal
1. Remove the 4 screws from the inside bottom of the tool kit case using a 4mm hex tool.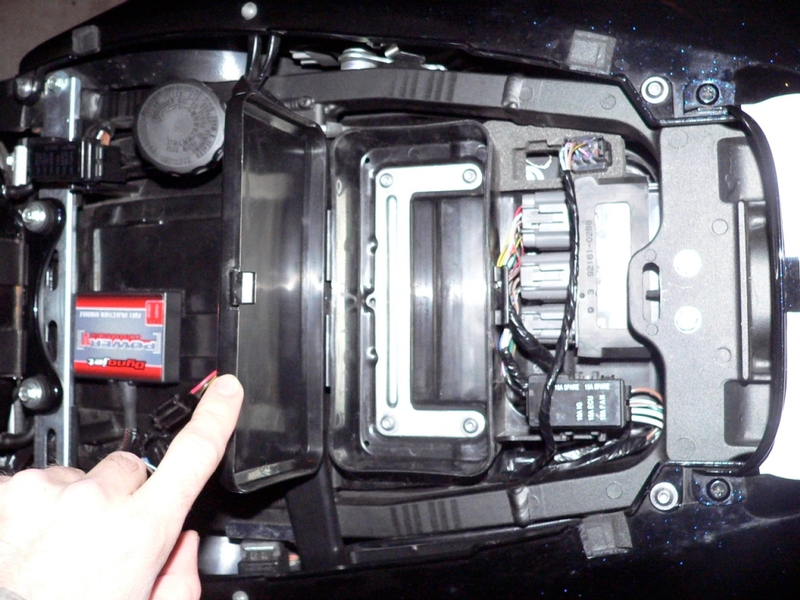 2. You can now clear the toolbox aside.
If you want to remove the toolbox completely, take fuse box 2 off of the bracket by pressing the tab with a flat screwdriver and pulling the fuse box up.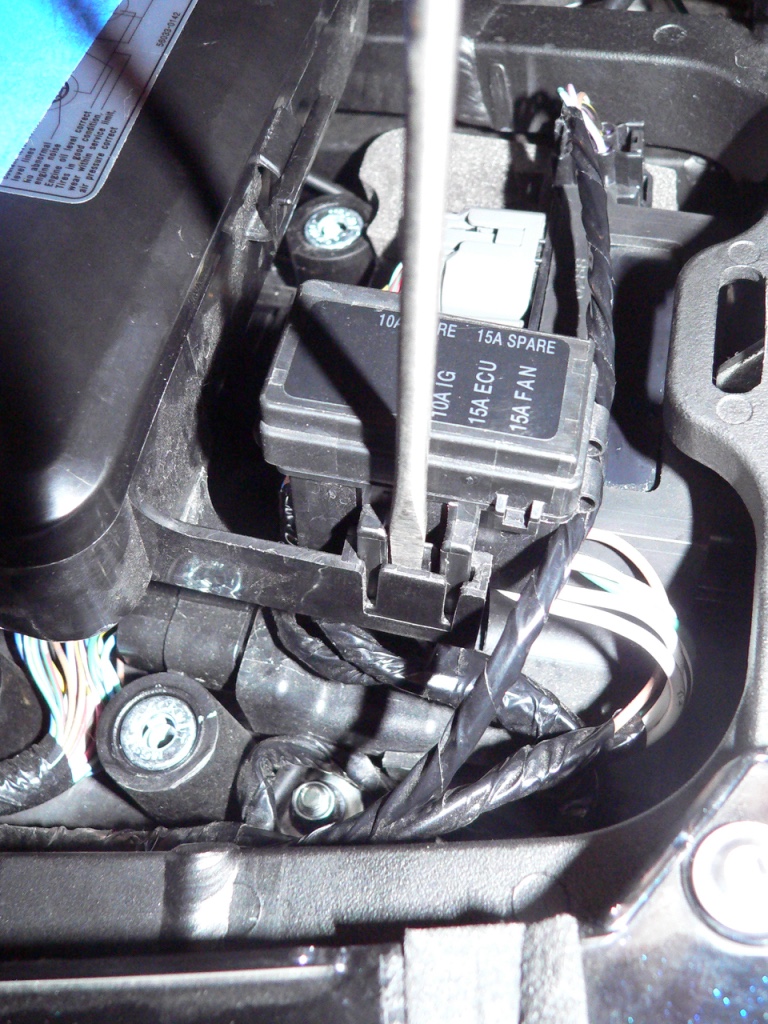 Fuse box 2 may hang loose in the tail or there is a bolt directly below it where a fabricated aluminum bracket can be mounted.

Installation
Installation is the reverse of steps 1 and 2.

Weight
Together, the tool kit and toolbox weigh 2 lbs, 1.35 oz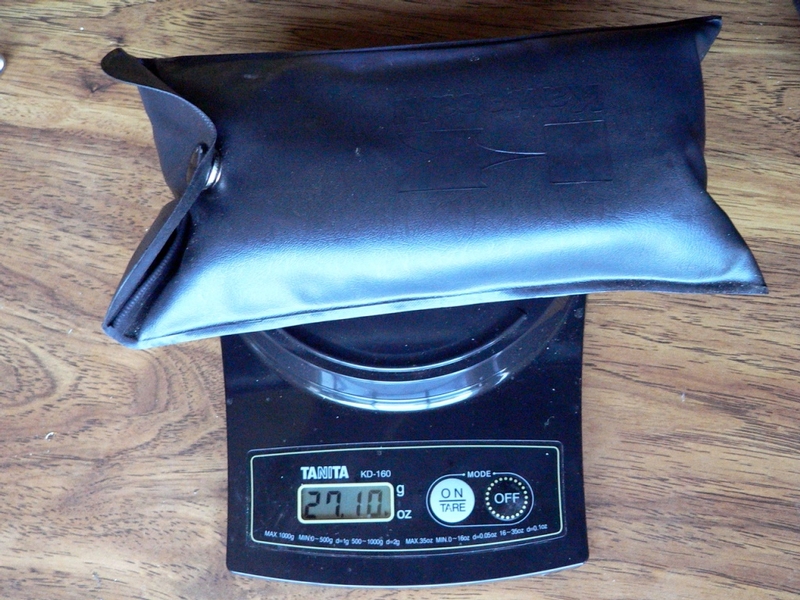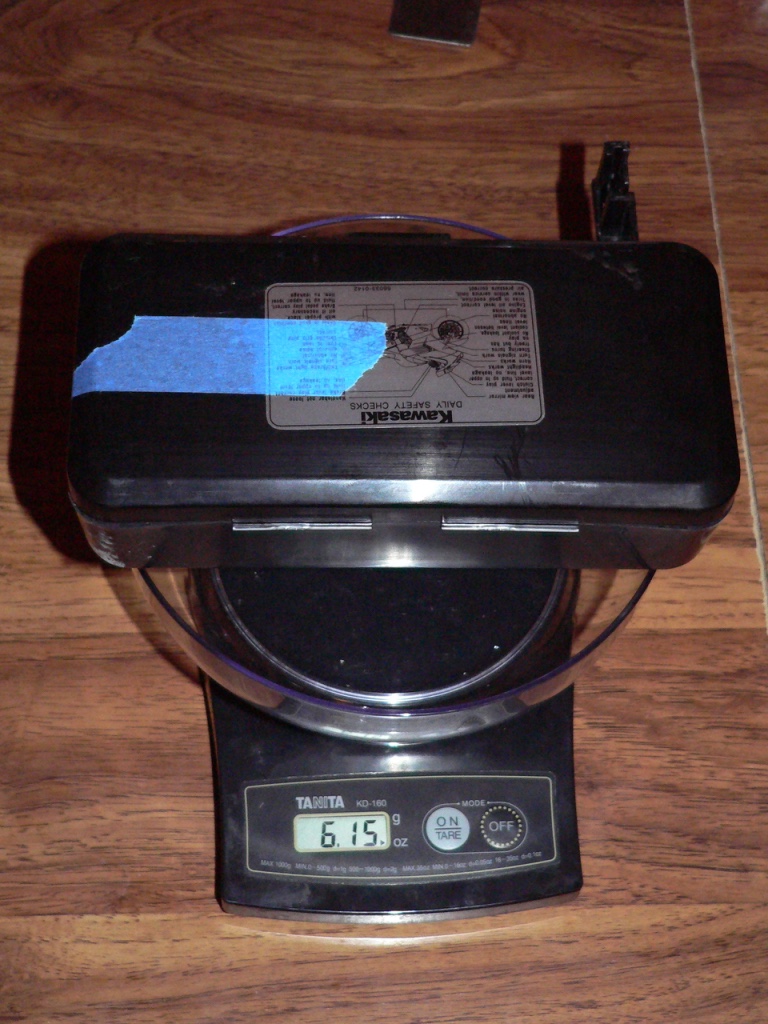 * Last updated by: Rook on 11/20/2017 @ 10:02 PM *
---
'08 MIDNIGHT SAPPHIRE BLUE Now Deceased