Hello,
First post on the forum hoping someone knowledgeble is able to provide some recommendations or assistance on how to go about fixing the following. Images attached.
Issue: Noticed oil under the bike and wet spot near bolt in picture but it was dried after couple days of sitting.
Took the bike out for a ride, which caused more oil to spray out of bolts/shaft pictured below. If someone could identify the correct name for the shaft/long metal part attach to the bolt (#9), thank you.
The rubber seal on the rod looks in good shape, yet oil sprayed out in multiple directions around the screw when in high rpms riding the bike.
I ended up breaking one of the bolt heads (#10) on the left as seen on the picture, will need to drill that out.
Biggest concern is that the metal rod/shaft were the oil leak was coming from will not go back in. I looked inside the enclosure and it is not aligned, there is small piece of metal that obstructs it from allowing me to slide it all the way back.
Is this something that will require professional shop to fix or to take engine apart.
Bike Details:
2008 zx14 with 17K miles.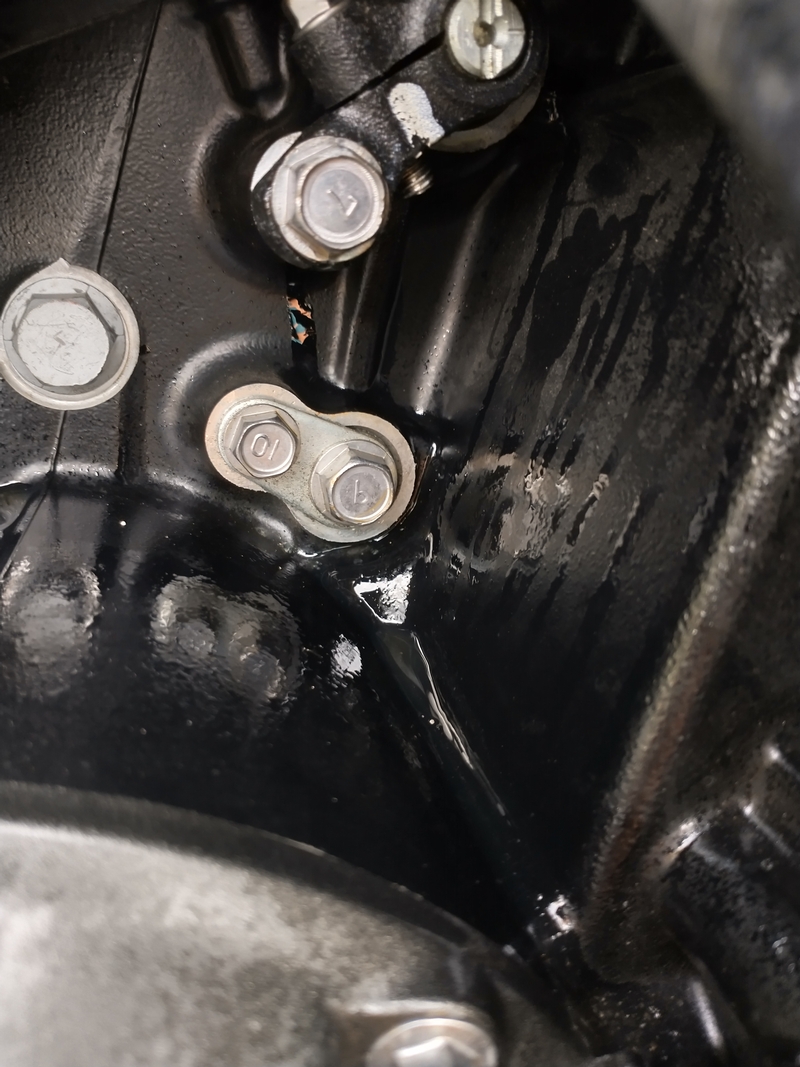 Appreciate all help.
Thank you

* Last updated by: MistZX14 on 9/7/2020 @ 3:52 PM *