Hello gents & gentets, I bought a used 07 ZZR 1400 with about 80 000km on the clock. But it's a mystery bike!
Long story short I bought it in Switzerland from a guy that usually flips bikes, and he got it from another guy that had owned it for the entirety of the bikes life. Happy as I am, I jump on the black stallion and have driven through the alps and what not until the lockdown came. Then I decided to take it home to Norway while the lockdown is in place in central Europe, and there I had a garage I could work in.
The bike runs like a beast however I was missing some top-end power as it was struggling to go faster than 260 km/t at the German autobahn. Additionally, it has had some issues where it sounded like it misfires from time to time, and sometimes stuttering in low-medium rpms.
And here begin the mystery bike journey. As I am quite handy with tools and bikes (Ducati ownership does that to you) I decided to do a massive service on it while I had time, but parts that were unknown to me started popping up and modifications to the wiring.
Firstly I found a clogged airfilter. It was in such a state that I got shocked, sadly I didn't take any pictures. After removing the fairings I found the following.
The discovery of a PC3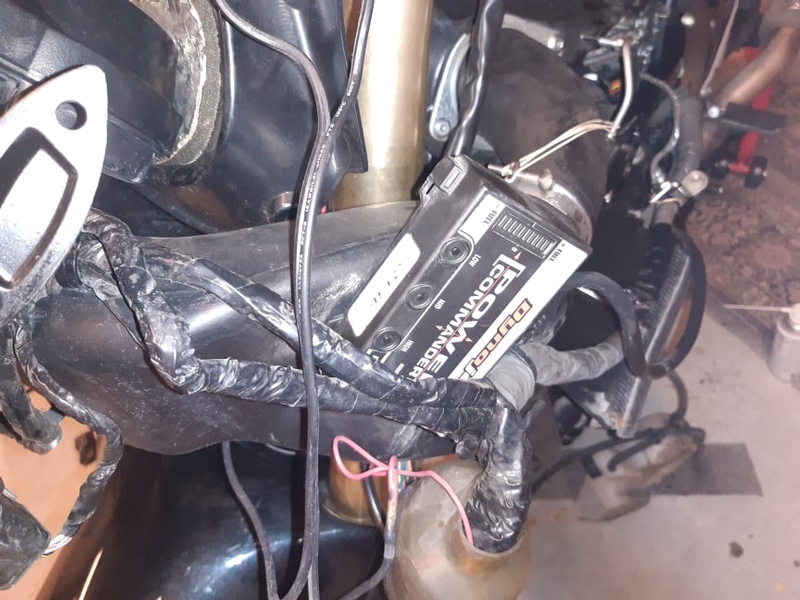 Firstly I found a power commander, and after connecting it to my pc I found this mapping.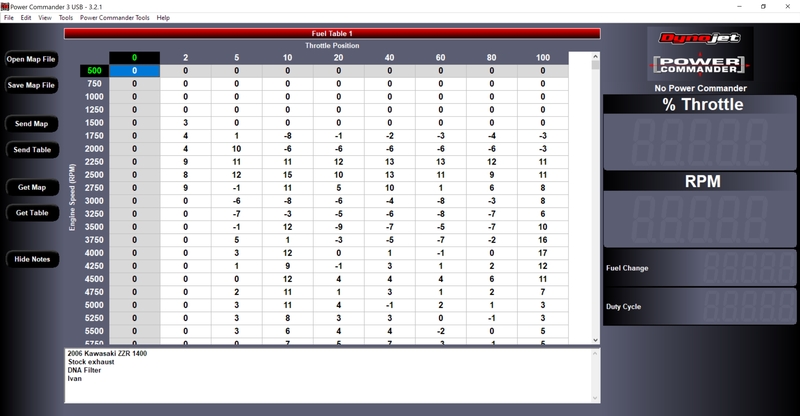 So I would believe someone has been doing some voodoo on the bike.