Last week I had new Metzeler Z8's fitted.
So yesterday I decided to do some much needed maintenance on the 14R.
Usual requirements such as 300v oil change, clean, adjust and lube chain, check all fluids, etc.
But Ive been promising myself to give the bike a full detail as it was looking a little tatty due to stone chips on the front facing fairings, road tar and grime / dust and dirt all over internal and externals so I though there's no time like the present.
After a thorough wash, every painted fairing panel received a wet sand with 3000 grit with paint touch up's, then a cut, polish and wax.
All other internal and external surfaces were either cleaned, polished, or protection added.
And 7 hours later!!!
The result is a 2012 14R with 60,000kms that looks almost new.
The bike is also now screaming at me to be taken out and ridden!
If after years of ownership I'm still willing to spend that amount of time working on the bike I must still really love this motorcycle.
P.S.
This might sound loopy but after all these years, every now and then I'll still go down to the garage and just stare at the bike...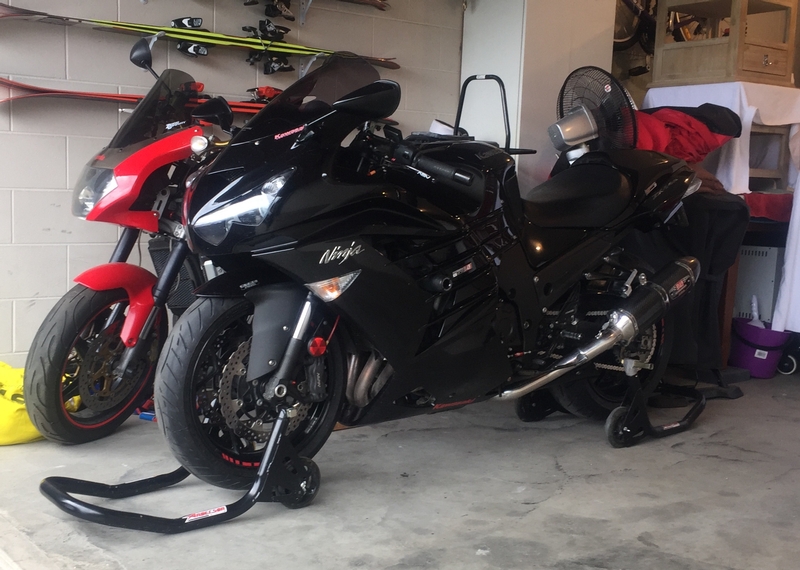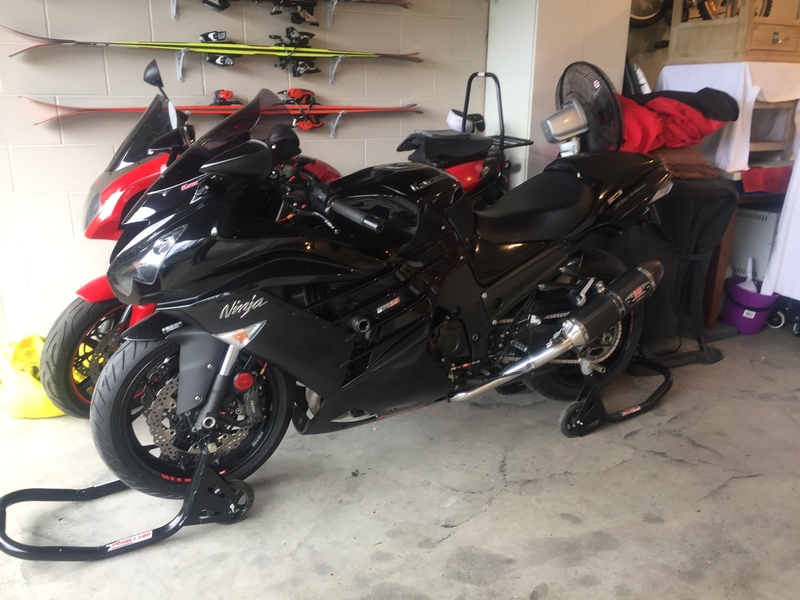 * Last updated by: yannih on 10/30/2020 @ 7:19 AM *
---
2012 Metalic Spark Black Kawasaki ZX-14R.
Yoshimura carbon R-77 slip ons,Custom dyno ECU flash,Striker rearsets,Hyperpro RSC steering damper,HM Plus quickshifter,ASV C5 levers,Hel SS transparent red front/rear brake and clutch lines,Kawasaki/MRA vented spoiler screen,Carbon heel guards,R&G radiator guard,Powerbronze carbon rear hugger,ZX-10 front fender with fender extender,Yoshimura frame sliders,M-Factory rear stand stoppers,Escort Redline radar detector,Techspec tank grips and tank protector,Versys 1000 fender eliminator,Kaoko cruise control,Moto red oil cap,Oxford heated grips,Red magnetic oil drain plug,Red and black Bagster Spider rear seat bag (for touring only).