No, not while riding.

I want to get the oil to drain backward.
I need to install an adapter at my oil pressure switch port down by the oil filter. Problem is the oil is still dripping even after the bike has sat for a couple months. I really think it's best to use the sealant as directed by the SM but I don't think that would be wise if the oil creeps back into the hole ad I'm tightening the fitting. See how it pools in the port? How can I get the front up about 10-12 inches while leaving the rear low?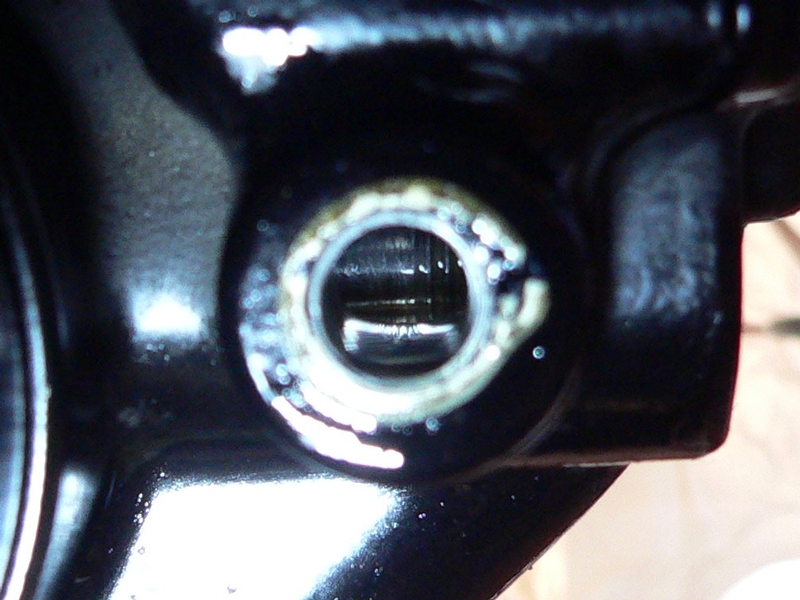 .
I have thought about cribbing or making a ramp that a front stand could be set atop. Ant other ideas or precautions? I don't have a crane or any strong overhead structures where I am working.
---
'08 MIDNIGHT SAPPHIRE BLUE flies out, full Tsukigi Cannon exhaust, BMC race filter, Muzzy's block off plates, 17/45 gearing, PC5, Romans map, AT-200, Bonneville PRO, HM PLUS quickshifter, Factory Pro EVO Shift Star, RC's oil pump cover, Shorai 14A2 Lithium battery, Spiegler SS clutch and brake lines, HyperPro RSC steering damper, Vortex rearsets, Ohlins FGRT807 forks and KA544 shock, Carrazzeria Tri-R wheels, Pazzo levers.