I had planned to go to "Cruisin' the Coast" along highway 90 in Mississippi last week, but I coud not find a decent hotel with a good rating and then Hurricane Delta was coming. I switched my plans and plotted a route to 6 different Dams in Arkansas, plus, I wanted to ride the Talimena Scenic Parkway in the Ouachita National Forest.
My older Brother took me on a ride through Arkansas in 1994 and we started the Talimena Byway in Olkahoma. OKies call their side the Winding Stair Road. I rode my 86 Concours from Denver.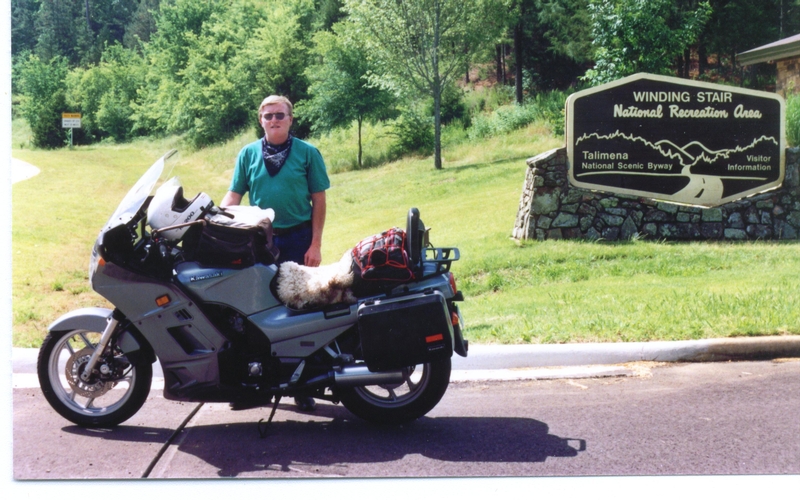 I knocked off 3 Dams the first day. I rode Interstate 30 to highway 270. The first Dam is called Remmel Dam, built 1929 damming the Ouachita River south of Hot Springs. I rode to the Spillway. Pavement stopped then big rocks began. A good place to park and walk.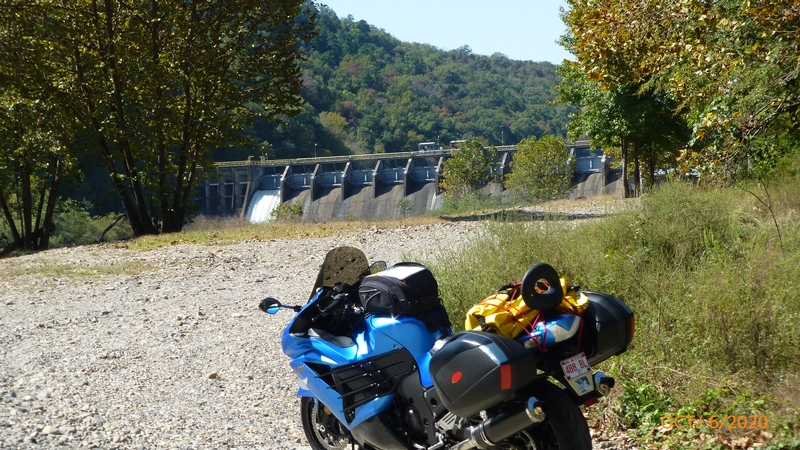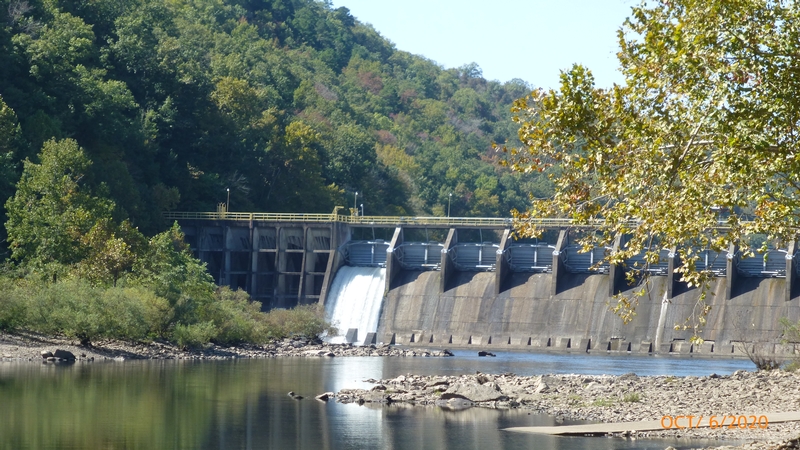 Up river is another Dam-Carpenter, built 1931. The only photo I could get was from the Bridge so after riding past the Dam I turned around and rode to the edge of the bridge and out of traffic. As I walked to the center I noticed the road bed was "salted" with roofing nails. They had been there for years.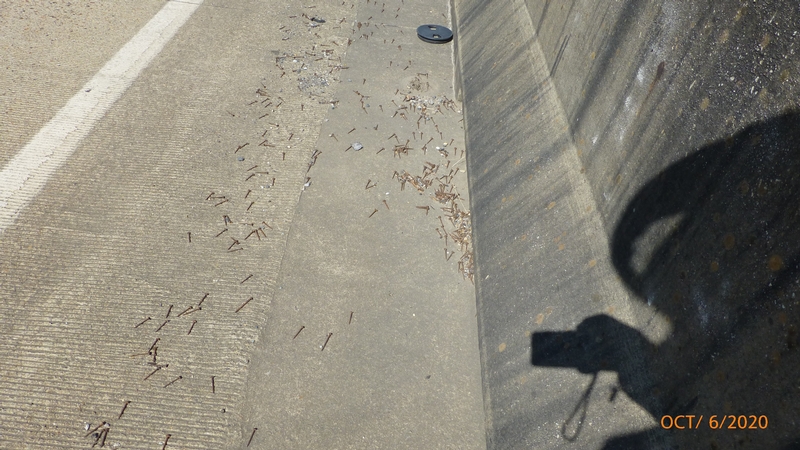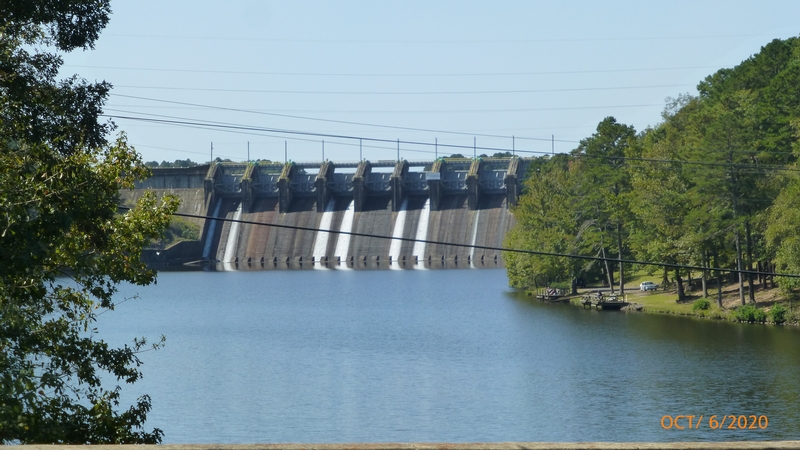 I continued through Hot Springs and turned off on highway 227 to Blakely Mtn Dam, finished 1952. 277 feet tall.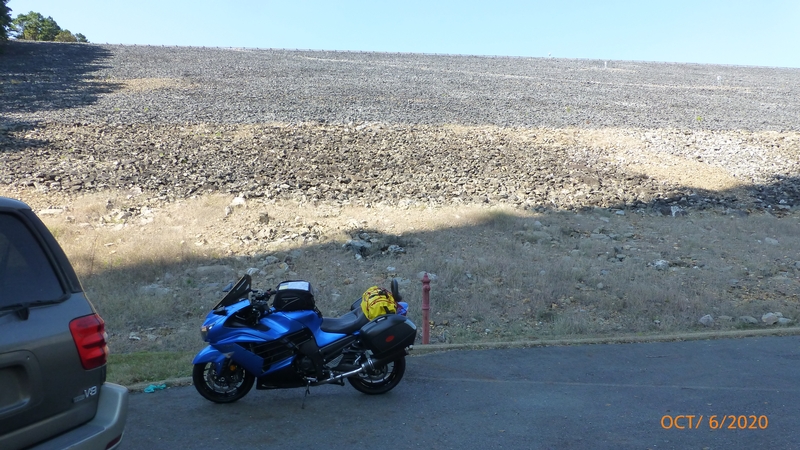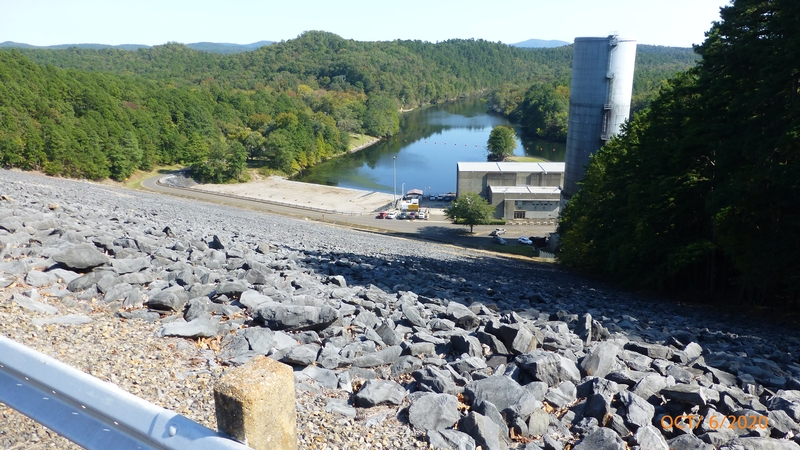 These 3 Dams are on the Ouachita River.
I checked in for 3 nights at Mtn Harbor Resort on the southwest edge of Lake Ouachita. Quiet and peaceful.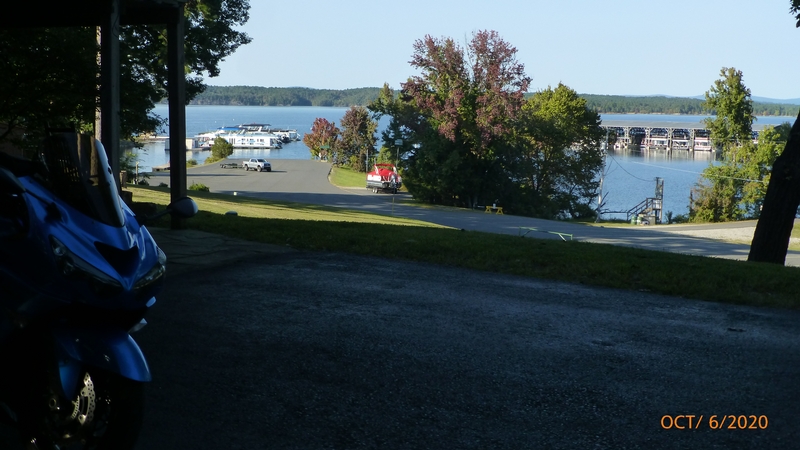 West Coast Fire Smoke "hazed" the skies. I could smell it, too.
The next day I set out for the Talimena Parkway (highway 88) and a late lunch at Queen Wilhelmina State Park Lodge.
At the lodge I met other riders from OK and TX.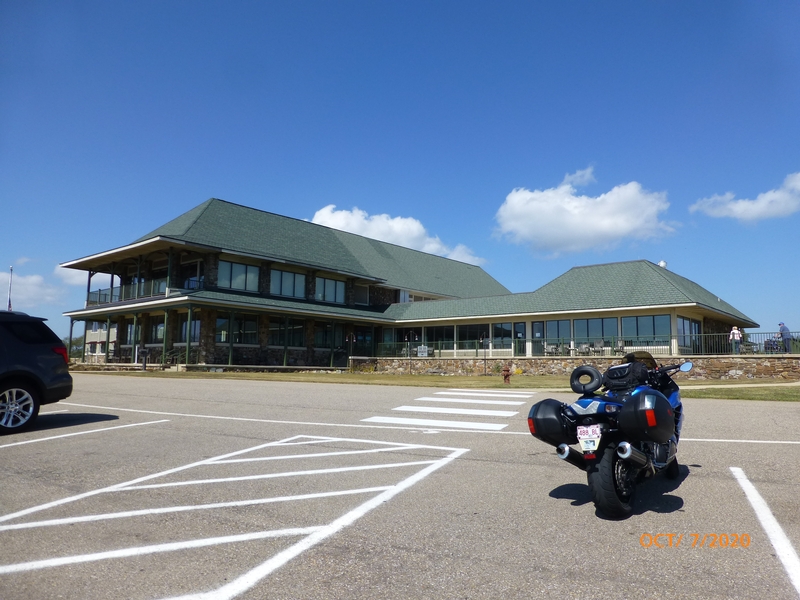 Smoky skies.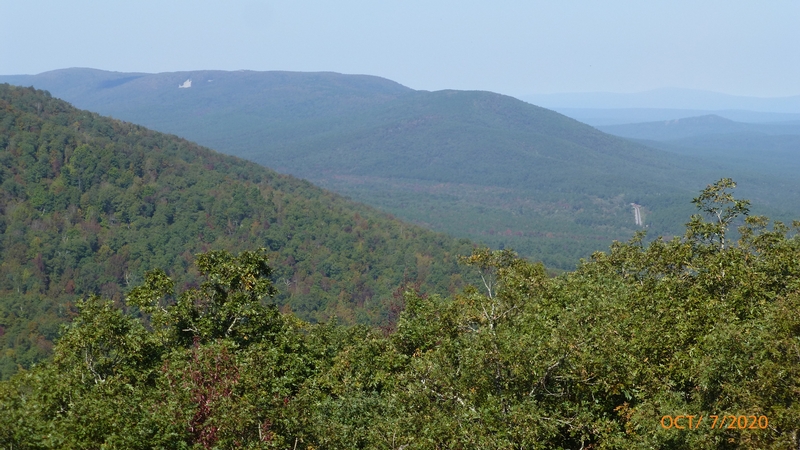 Talimena Parkway goes over every mountain top. Some passes exceed 17% grade. 54-miles long.
I stopped at the AR/OK State Line. A sign said it was 2580 feet.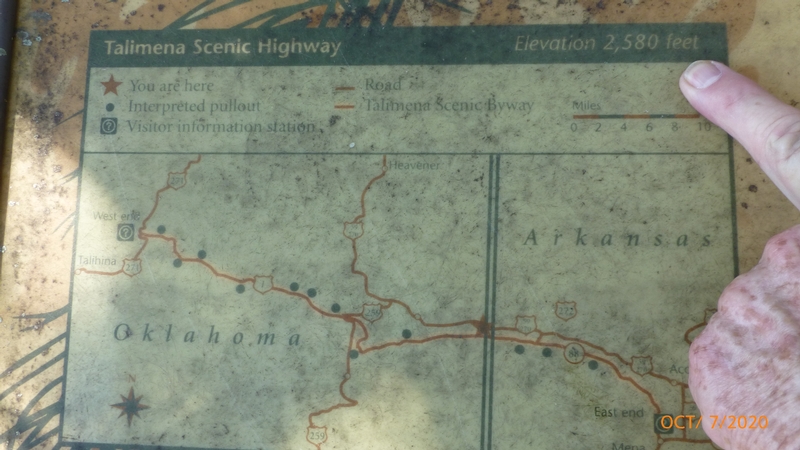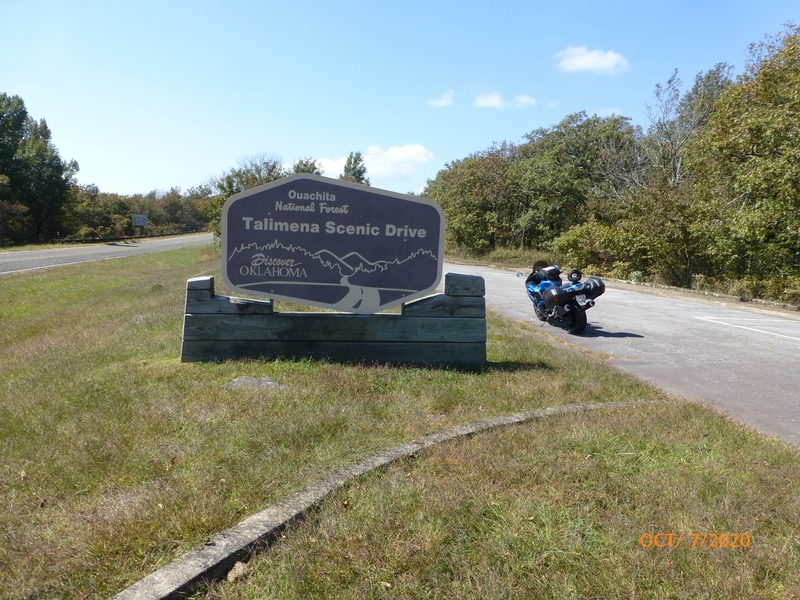 My qwest to stand in the same place twice happened.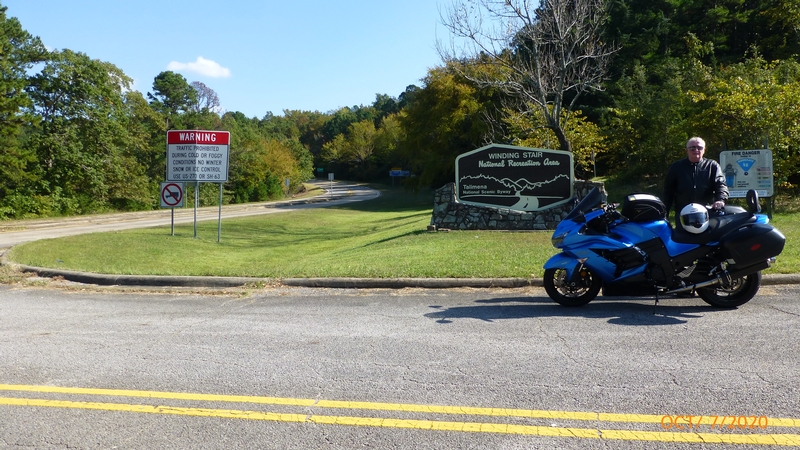 I headed back on a different road. End of Day 2.
Day 3, I set off for "The Narrows Dam" on the Little Missouri River, finished in 1950. The Spillway water is cold enough for Trout.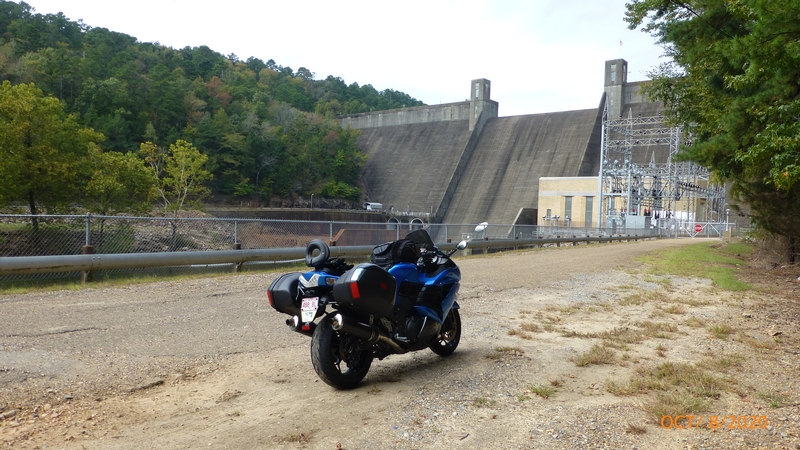 Arkansas State Highway System signage leaves me frustrated. I was riding highway 27 south. I came to a Stop sign; the other road is highway 8. Highway 27 is not mentioned left or right. I use maps, not GPS or a Smartphone. There was a Dollar General Store which I stopped at asked which way to go. Other States are more helpful.
From the Narrows Dam I headed west to DeGray Dam of the Caddo River, finished in 1969. A beautiful lake.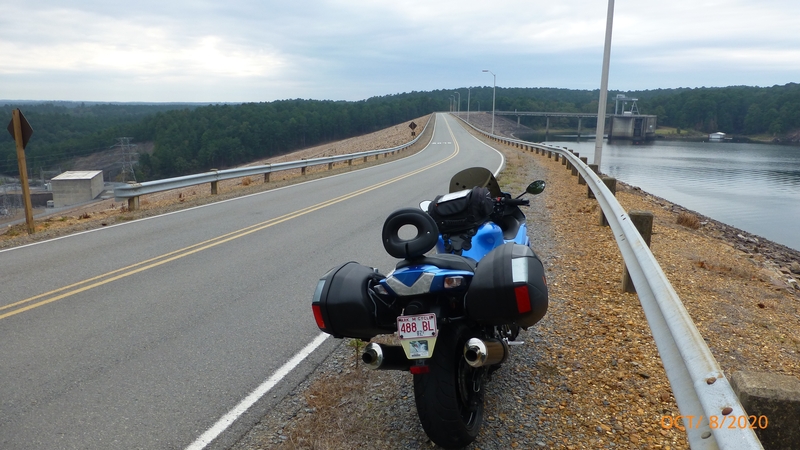 I traveled north on highway 7. Highway 7 back 30-40 years ago was considered one of the top 10 Scenic Roads in the Country. The State Highway Dept has been straightening it out and adding passing lanes. As I traveled north another Dam sign came in view. I had to stop. Nimrod Dam finished in 1942. Dams the Fourche LaFave River.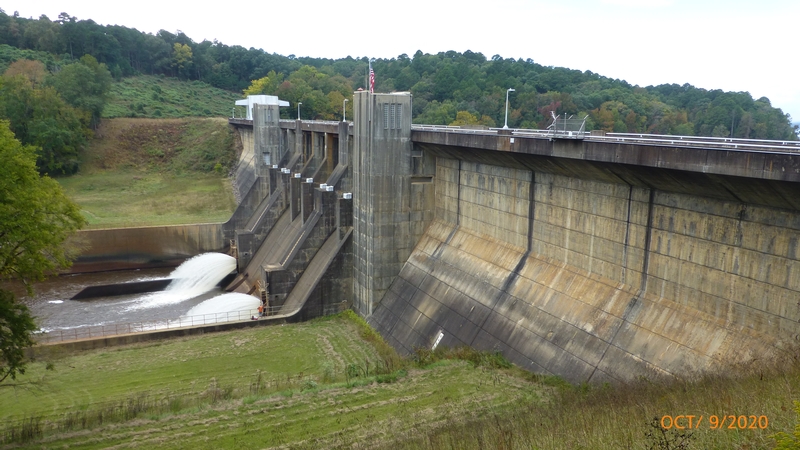 Each Dam built by different Construction Companies through different eras.
On my last night I stopped in Mt Ida at the local Ice Cream joint for a Strawberry Sundue. It was very good.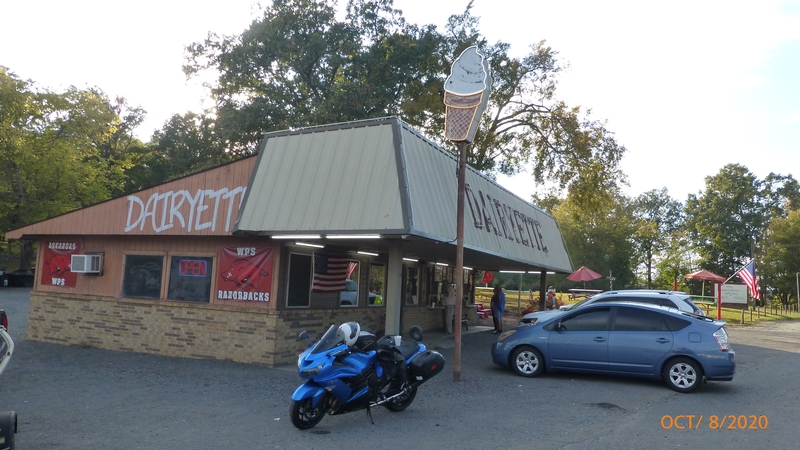 Our Leaves are just beginning to change for Fall. My weather is blest with a push of Dry air from the North. Temps have dropped into the high 30's at night, but today it was 77 degrees.
I enjoyed my Ride through my new State. Plenty of cruvy roads in Arkansas.

* Last updated by: doubleD on 10/14/2020 @ 10:00 PM *
---
1969 350 Suz,1972 500 Kawa,1974 900 Kawa,1977 XS750 Yamaha,
1978 XS750 Special, 1981 750E Kawa, 1982 650Turbo Seca Yamaha, 1984 700 Nighthawk,
1986 Concours Kawa, 1989 ZX10 Ninja, 2003 FZ1 Yamaha, 2012 ZX14r, 2007 1250s Bandit.the ZX14r still survives.