So yesterday, Andy and I planned on riding. He was running a little late but I got a message " I'm on my way. ETA 5 minutes
10 minutes later I got a picture and a message " My bike is wrecked! "
Andy hit a yearling deer that burst out of the brush on the side of the road on his SV1000. Destroyed the fairing, headlights and radiator. He didn't go down and was able to ride the bike home.
Very very lucky.
Mad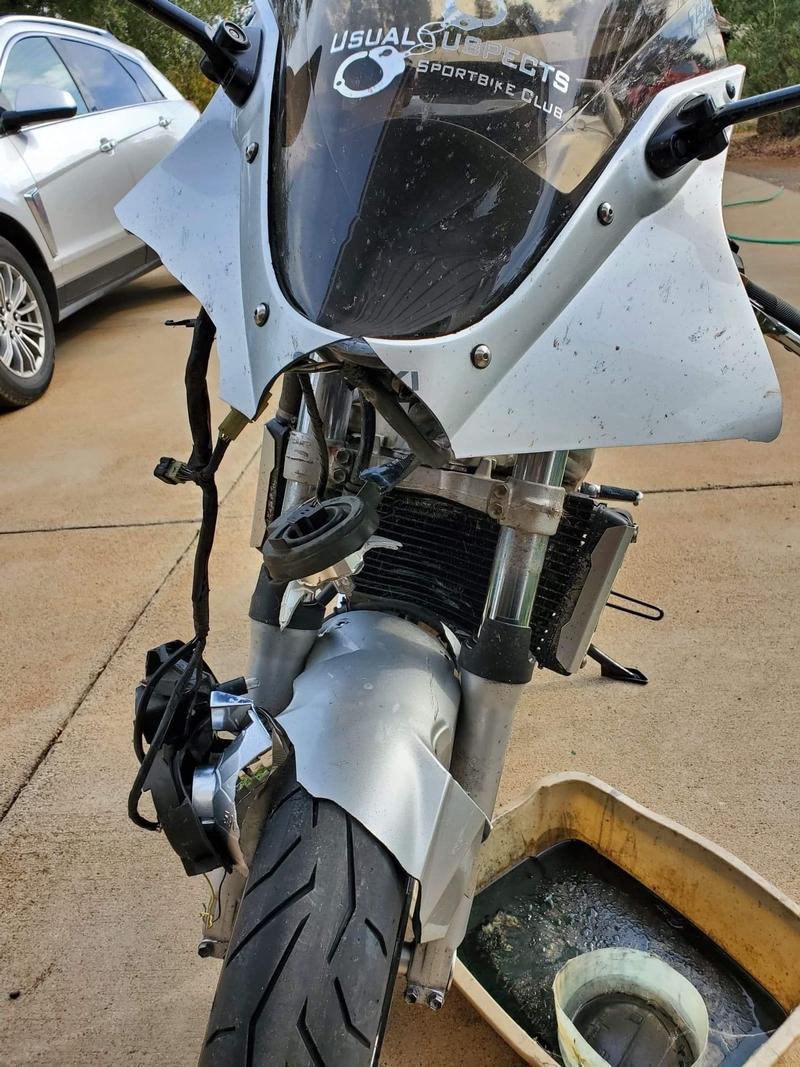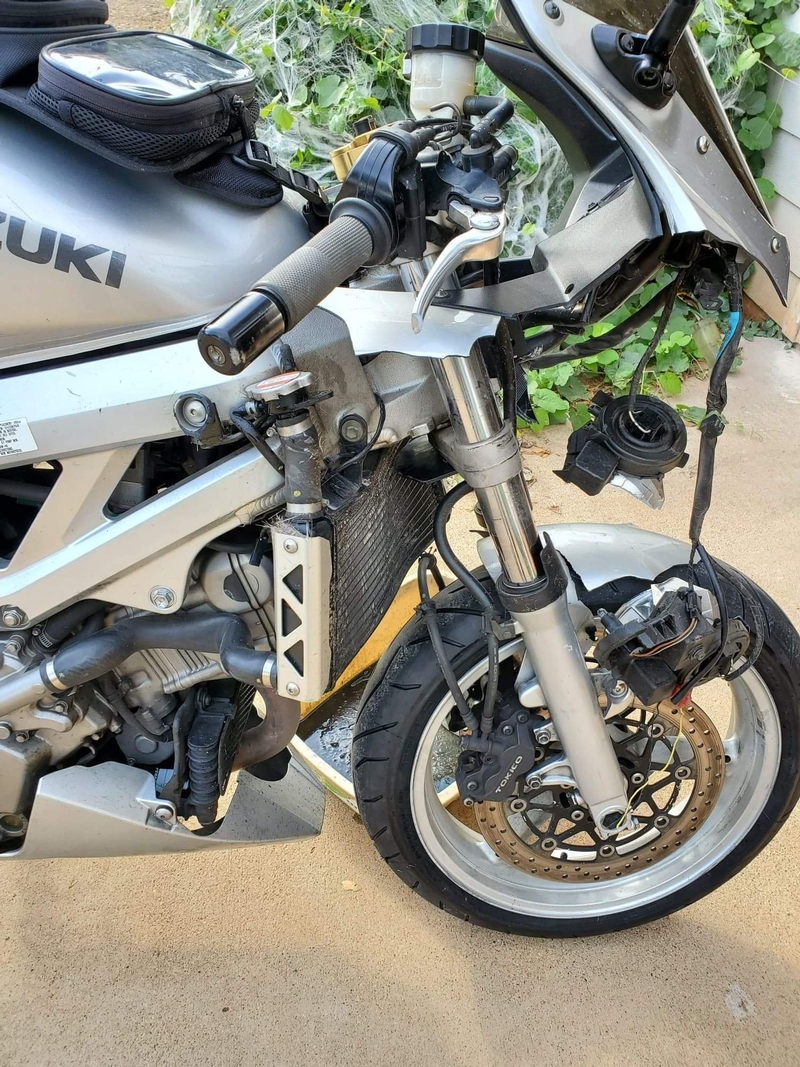 * Last updated by: Maddevill on 10/30/2022 @ 10:40 AM *
---
Owner of KNGKAW.