TOOLS
- floor jack
- 19mm socket
- 14mm socket
- torque wrench
i recoment using the front and rear stand as it will give u more stability, but if u dont have a front stand use a ziptie to hold the front brake to make sure bike doesnt move and fall.
1. with the bike on the stands remove the belly pan and back part of exhaust.
http://zx14ninjaforum.com/messages.cfm?threadid=0083B460-D56B-84E2-1A6649F299C86EE7
2. holding the lower nut on the left side w a 19mm socket and a 14mm on the bolt head unscrew and remove nut.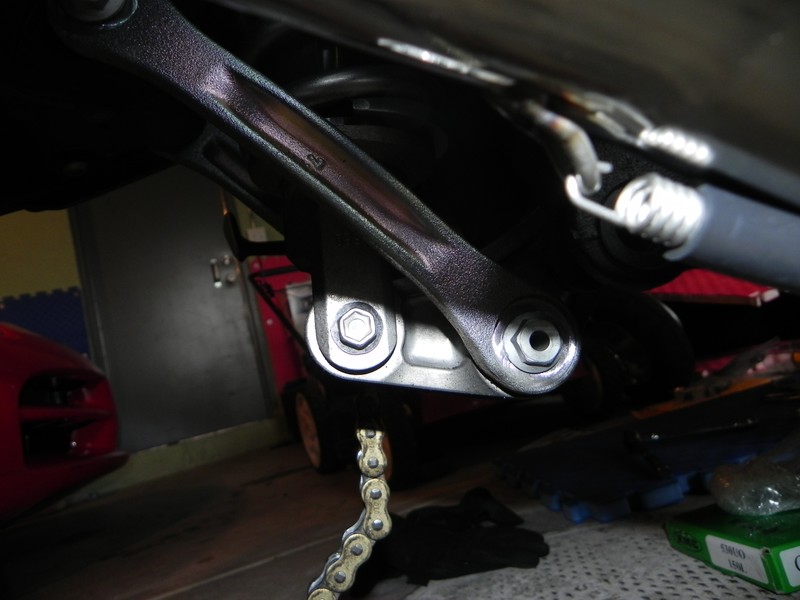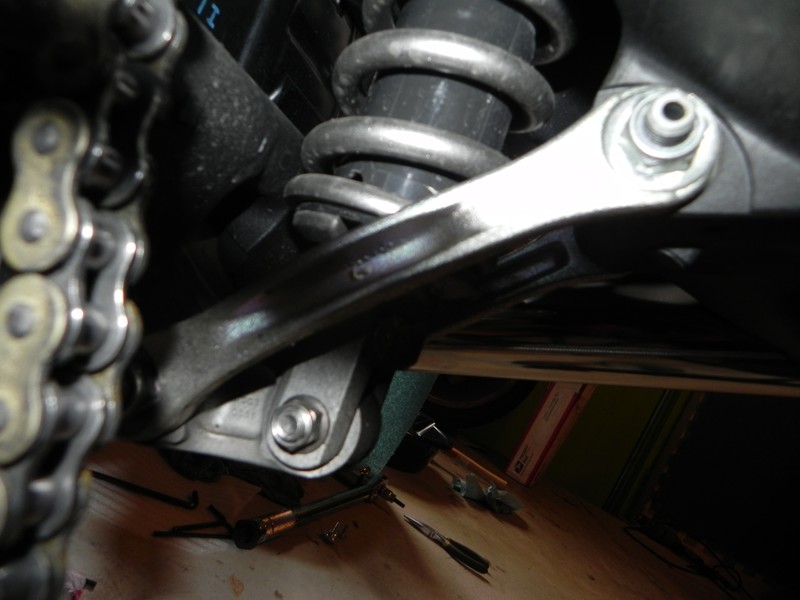 3. using a extencion for the socket do the same procedure for the uper nut.
4. place the jack under the shock and lift the bike a little.
5. remove bolts from the right side and remove stock bones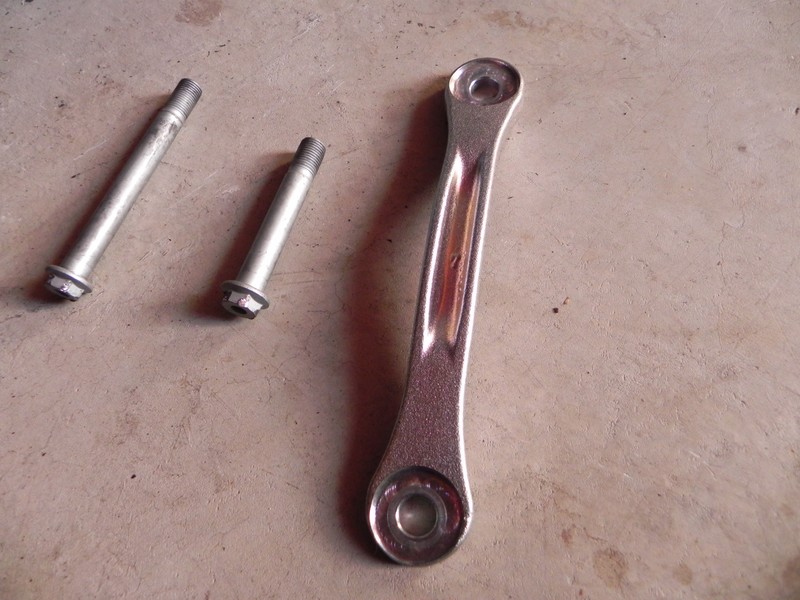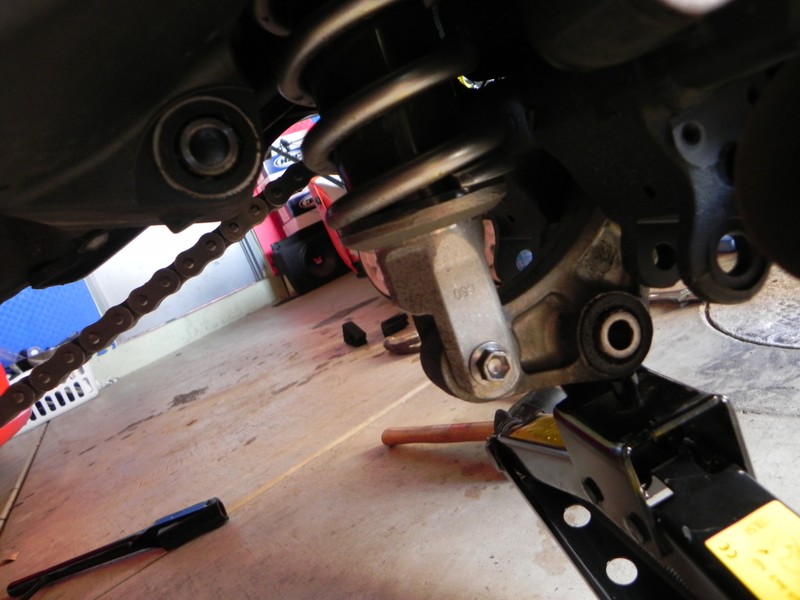 6. replace new bones and incert upper bolt and nut.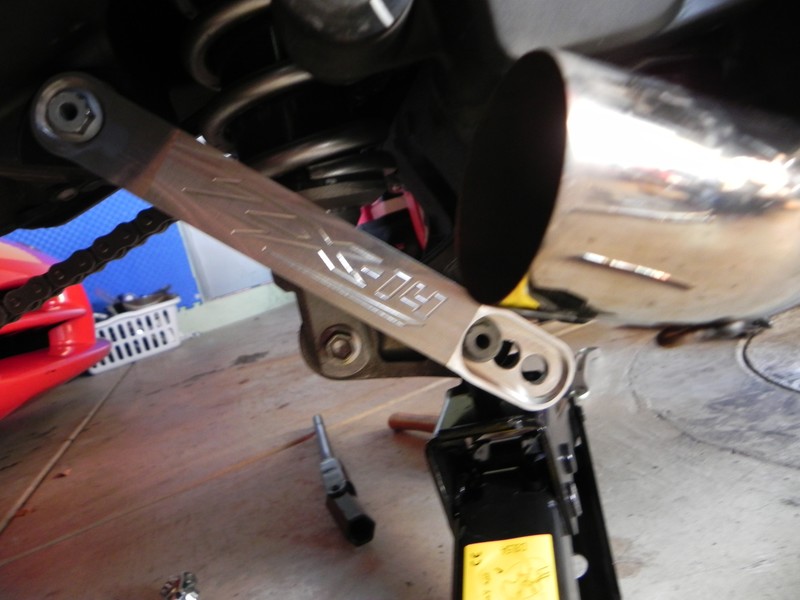 7. keep in mind that the upper most hole of the 3 is stock, and the lowest is 3" drop, so lower the jack as desire till the lower bolt fits trough.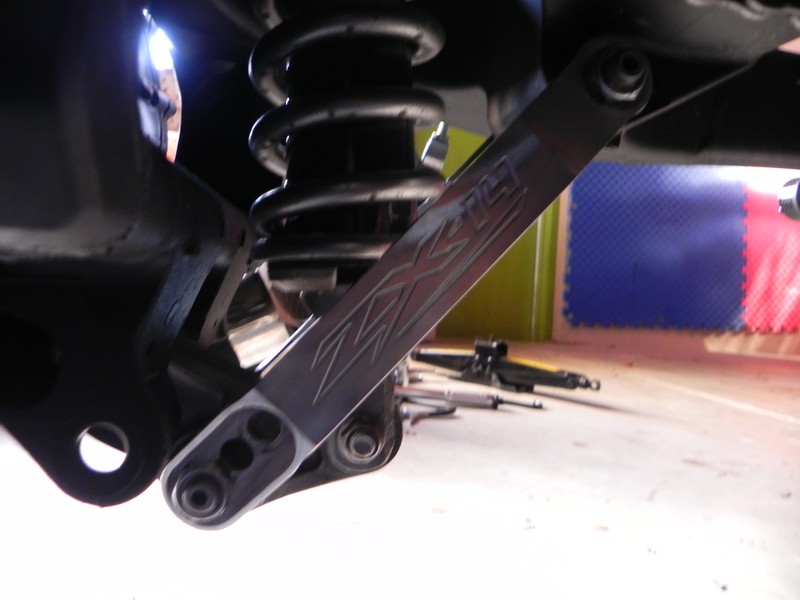 8. place nut and using the sockets and torque wrench tighten them to 44ftlb
9. replace the belly pan and exhaust, and check for clerance, u might wanna stiffen up the shock.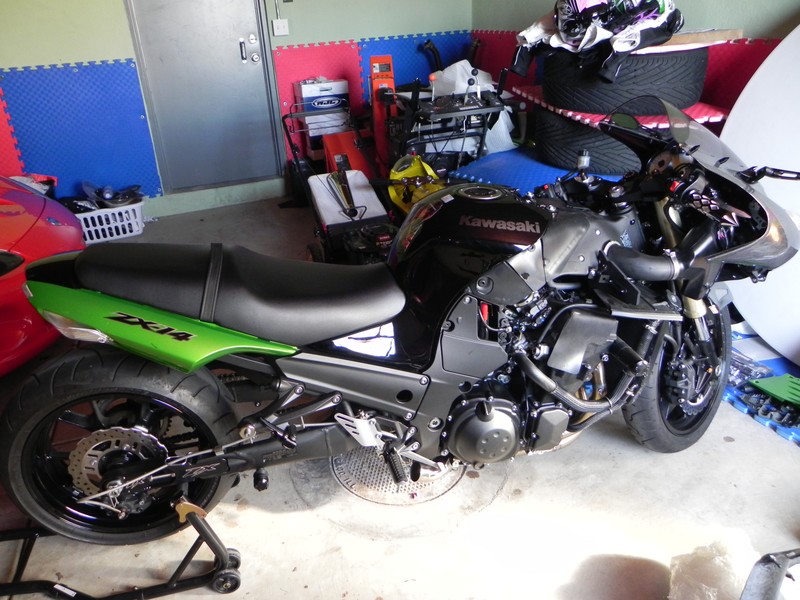 10. go for a ride and have a blast.