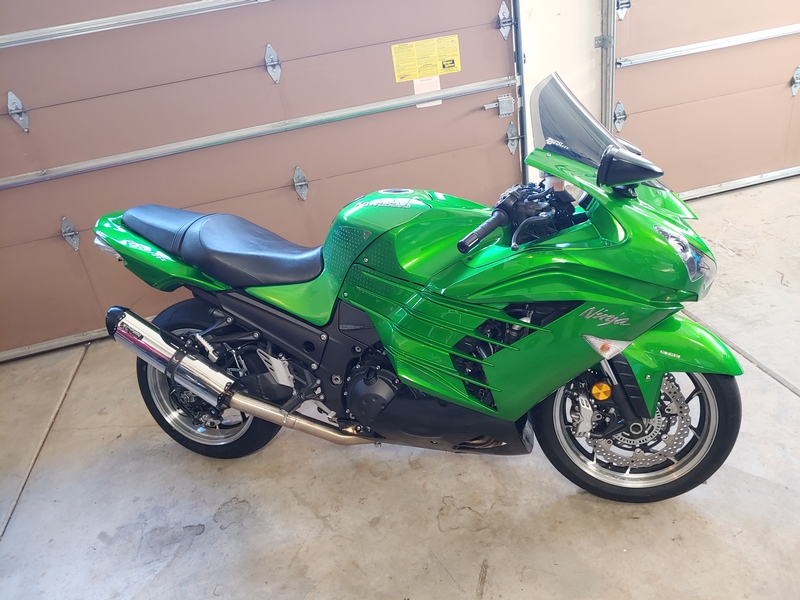 How frustrating! I make a bansai run to Phoenix from Bend, Oregon to buy this low mileage ZX and since that day it's either been 30 degrees, snowing or raining! I have a lot of time in the garage, just stareing at it! Come on March, I'm waiting! After literally dozens of scooters, it's satisfying finally to own a ZX 14!

* Last updated by: Raydog on 1/12/2021 @ 2:22 PM *
---
Akra downswepts, Two Bros. slip ons, Hotbodies screen, lithium battery, mapping by Ivan, steering damper by Ohlin.