After always having Busa's (2005,2008,2012), I finally made the change over to the zx14r.
I was never a fan of the George foreman grill on the side of the Generation 1 zx14, but the look of the Gen 2 has grown on me over the past few years. I was also getting sick/bored with the Busa.
Not being a big fan of the Green color, I ended up seeking out a 2015 with only 75 miles in the Anniversary colors.
[url=[URL=https://s15.photobucket.com/user/metalika57/media/zx14%20resize_zpsidzdrdtl.jpg.html]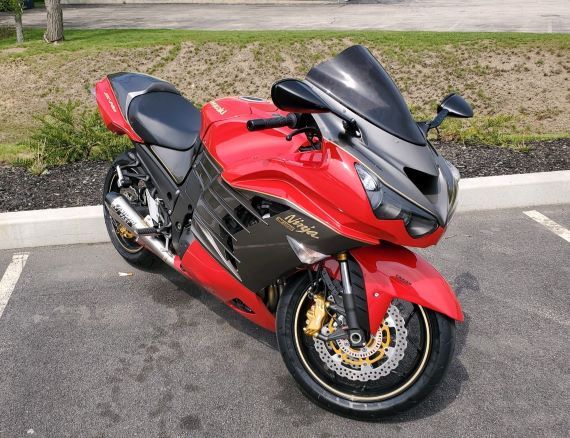 * Last updated by: GLOD on 7/11/2019 @ 8:47 AM *
---
G

LOD MA

2015 ZX14R Anniversary Editon