I've been eyeing new bikes for at least a year, but nothing strikes my fancy anywhere near the Big ZX. But my bud and I decided to get enduros. So I added an XR650L to my garage.
Funny ... about 6 years when I was getting back into bikes because my BIL was getting one, I wanted to get a used XR650. Decided I wouldn't ride offroad much so started looking at street only. Eventually got a used '04 RC51. It was "OK" but that spiraled into my desire to get the Big Bad ZX. Now instead of going back to an XR650, I added one. And my ridin' bud knows of all kinds of offroad areas we can ride! Had no idea I'd have this much fun offroad! nyway, here it is the day I got it: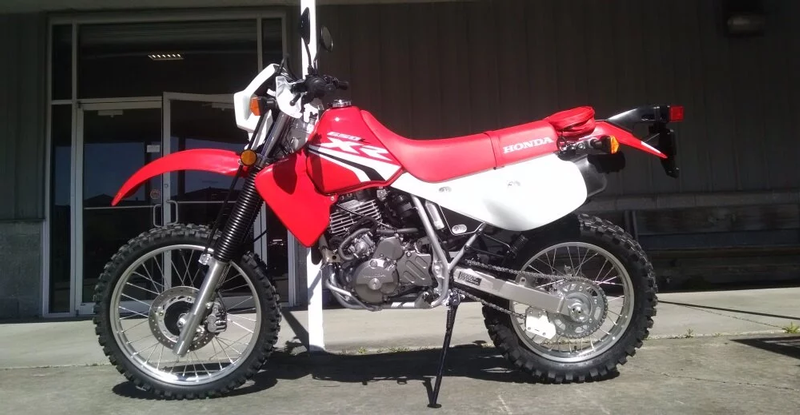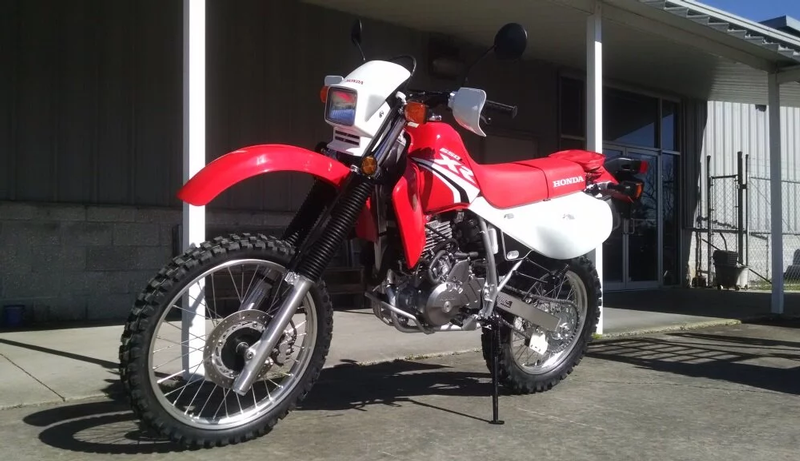 Loaded up: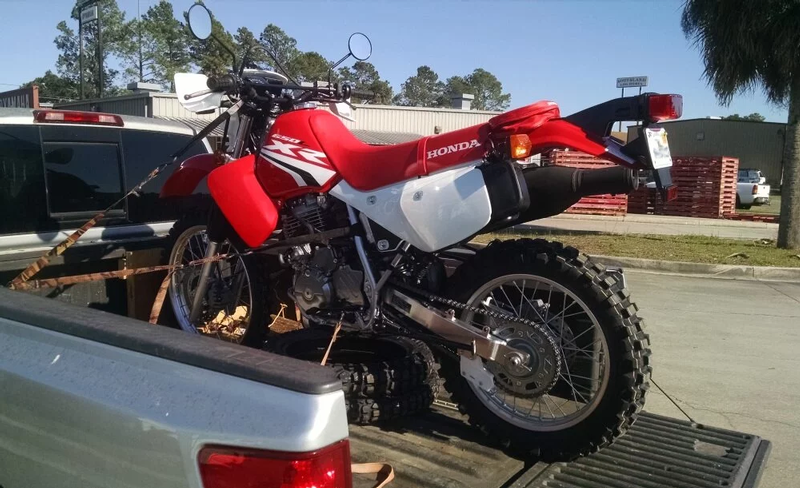 End of a trail ... just past my bud is a small but deep river we didn't know was ahead!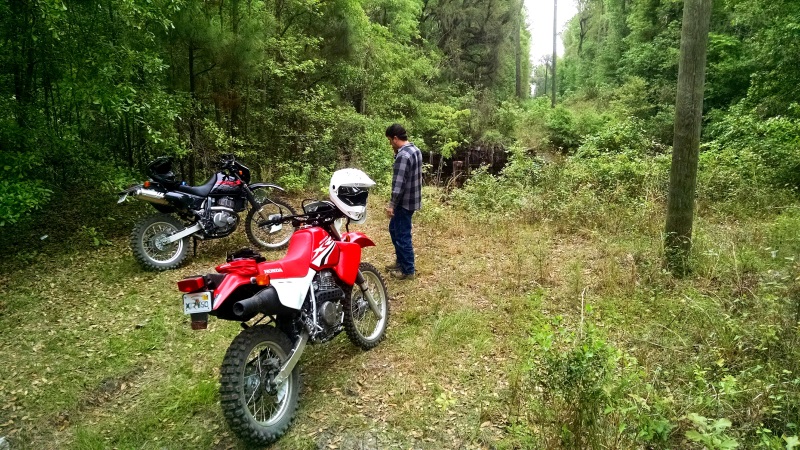 ---
=x+rap01a+0r