Nova
Every year I like to do upgrades to my 'old girl' which is an 08. She has 21k miles on her. Last year I gave her an image overhaul and this year she gets a turbo. I found a used turbo kit and pulled the trigger. It was mostly complete but I had to purchase a few extra items such as a AFR wideband gauge, turbo boost sensor, and fuel pressure gauge. I might need to get some more parts as the build progresses, but with the warmer weather I have begun the work.
I certainly welcome any suggestions as I am no expert on this matter. This can also help others who decide to go
the turbo route as my research on the web produced some answers and also questions. I am installing this myself in the garage.
The turbo, according to the seller, was used on pump gas at 6 psi. He decided to go for a larger turbo for racing purposes. I am interested in a fun street machine and do not race. After changing to a 45T rear sprocket last year, I guess I wanted even more power on the highway. Maybe the kid in me wants something even scarier than what I already have. Maybe I am jealous that the H2 can do power wheelies in 4th gear. I cant handle all the power of my bike as it sits now. There is no good reason, all I can say it is a hobby of mine.
After inspecting my 08, which I bought used, I found the injectors to be color coded blue (ie 440 cc) so those will stay and I will keep the PSI at 6.

Here are a few pics of the parts.
It is a Garrett M24 with ball bearings (turbo shaft has no play side to side, but can move slightly up/down)
Bosch 1:1 regulator (smaller unit compared to others I have seen)
External fuel pump (italian name, had no other designations) After 12v hookup appears to work.
Small oil pump (after 12v hookup appears to work).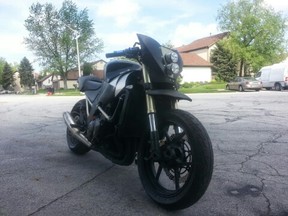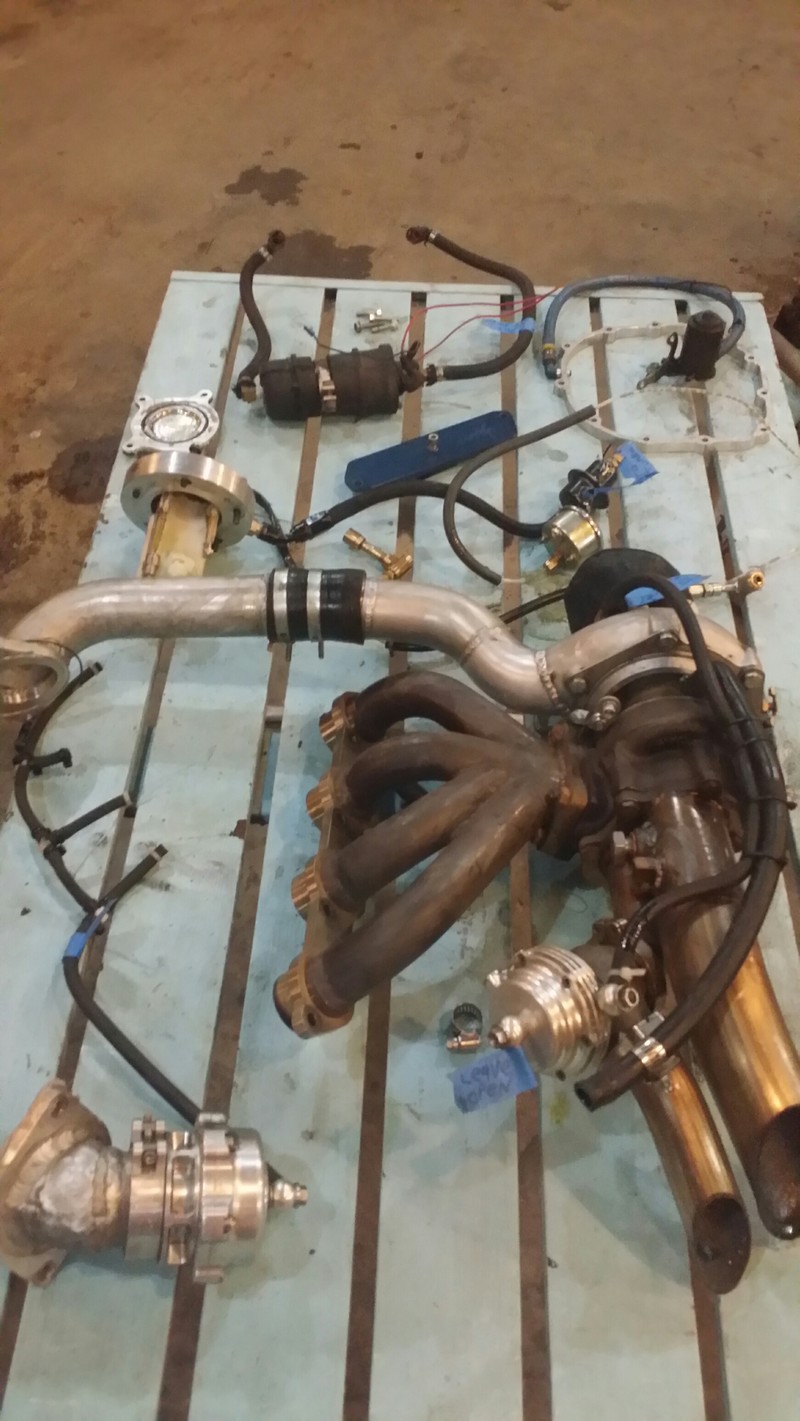 ---
Accept the invitation to a journey of your evolution both spiritual and cultural as illustrated by Rook's hairy ass.