I've tried 1/8 NPT.. Too big.
Tried 1/8 BSPT ..still too big.
Looks like the threads go all the way to the tippy top and they taper down exponentially rather than at a constant 55 or 60° like npt or bspt.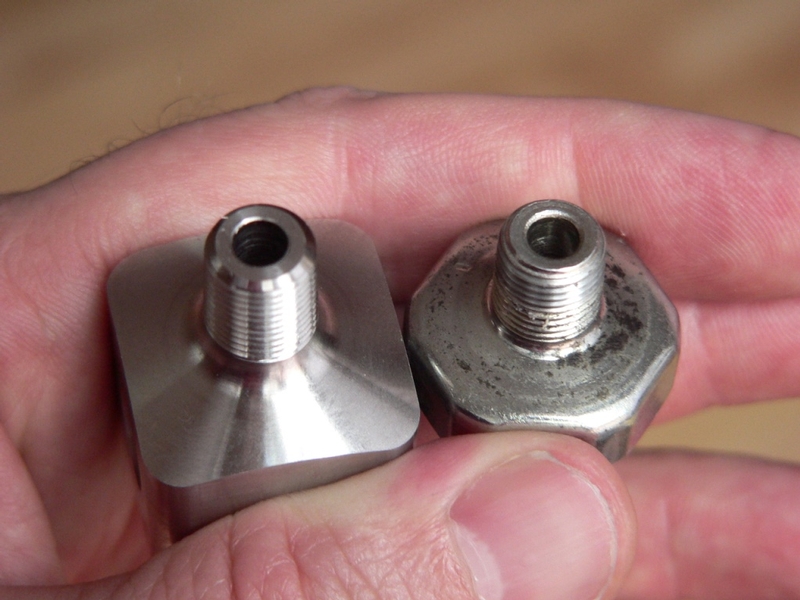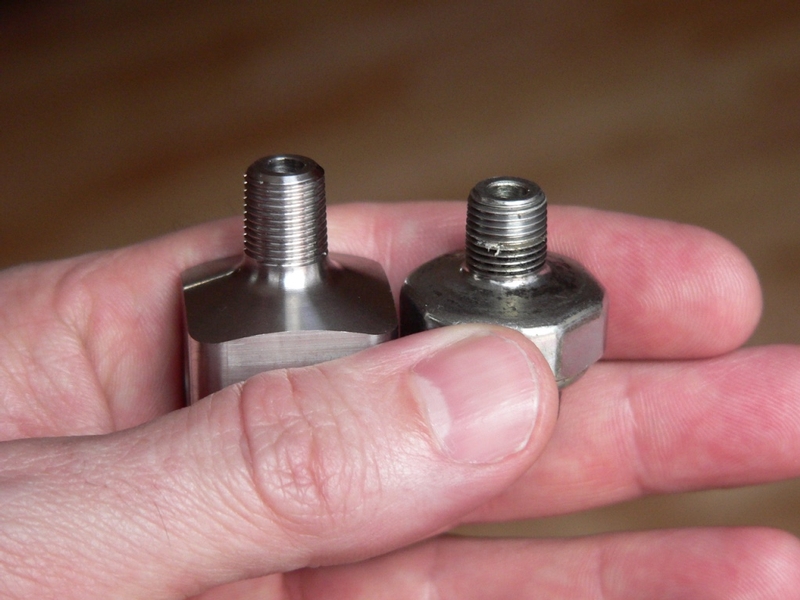 The adapter wont go in the oil pan hole. What the hell am i going to do now?
---
'08 MIDNIGHT SAPPHIRE BLUE flies out, full Tsukigi Cannon exhaust, BMC race filter, Muzzy's block off plates, 17/45 gearing, PC5, Romans map, AT-200, Bonneville PRO, HM PLUS quickshifter, Factory Pro EVO Shift Star, RC's oil pump cover, Shorai 14A2 Lithium battery, Spiegler SS clutch and brake lines, HyperPro RSC steering damper, Vortex rearsets, Ohlins FGRT807 forks and KA544 shock, Carrazzeria Tri-R wheels, Pazzo levers.