So I though I would document my turbo build here...
Little bit of back ground.
Brand new '10 roller frame and plastics with a used (rebuilt) 08 engine.
Bike didnt run all that well so i decided to reflash the bike. Turns out I had an 06 ecu with 08+ injectors... With some assistance from romans my 06 ecu was reflashed to an 08.
Shortly after that i decided to slap romans turbo on my bike...
The bike ran amazing right up until the day i did a leakdown test. Cylinders 1,2,4 were at about 20% loss and #3 was close to 60%
Yet it still ran great (lol)
Strip down began...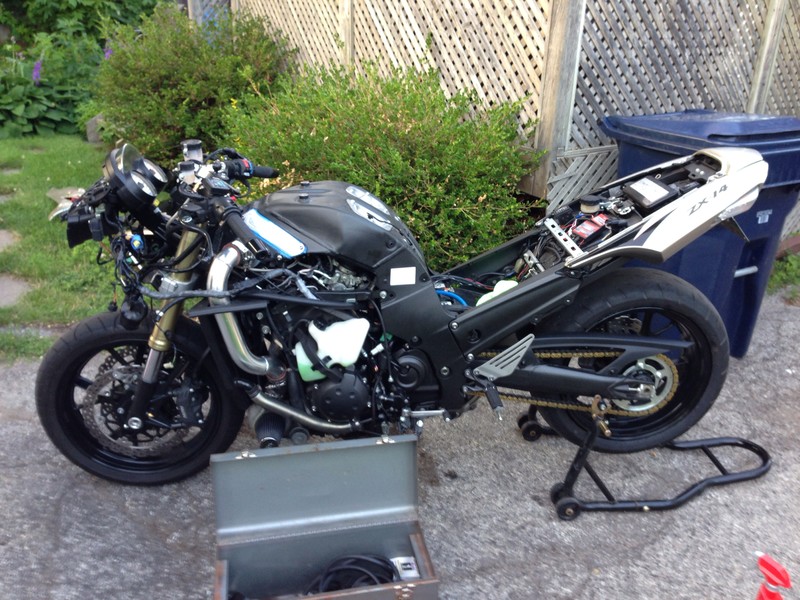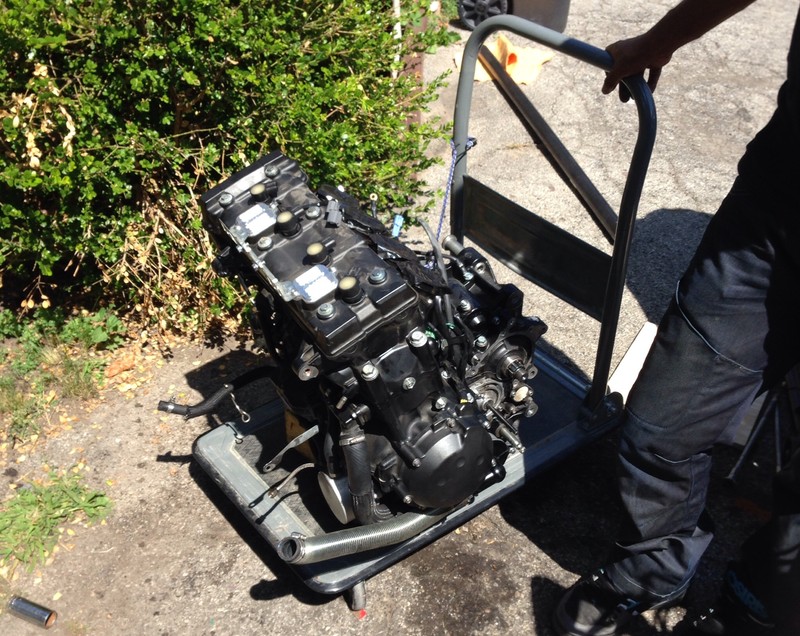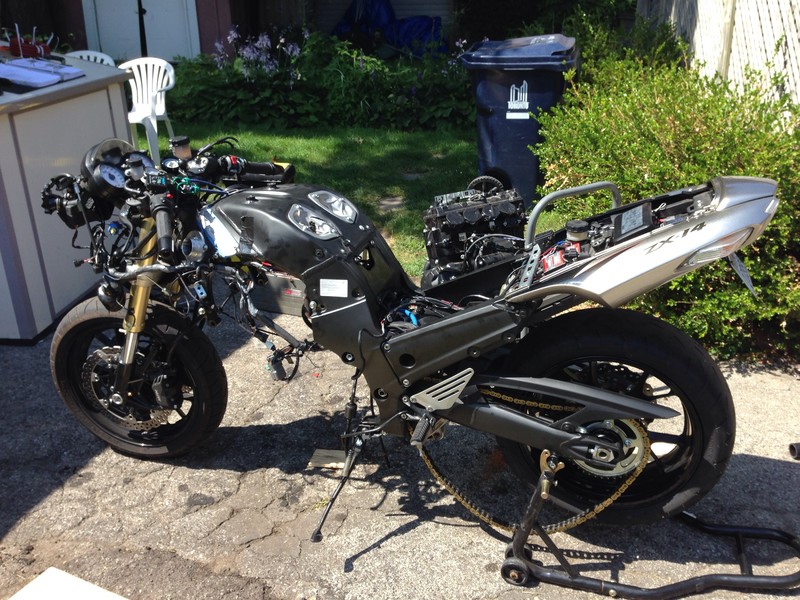 ---
2014 ZX-14R Turbo