Had a good friend move to Coeur d'Alene Idaho recently so since I had a few days off,I thought I would go up and take a look at his new home. Especially since I had never been there and needed to put some street miles on the 14. Work cut into my time so I did not leave until Thursday afternoon around 1430 hrs/ By the time I reached Madras Oregon it was solid dark so I hit a motel . Left out at 0600 hrs and got into Cd'A in the afternoon.. Nice place overlooking the harbor in a gated community but you would not know it is gated had you not entered thru the gate. A lil different than California.. The rest of our small crew showed up a few hours later and we spent the day and evening playing catch-up with what we had all been up to.. ( Portland Oregon, Grants Pass Oregon, Seattle Washington, Reeds Point Mountana and myself from Oroville California . I haven't had much of a chance to see these guys lately so it was quality time for sure ..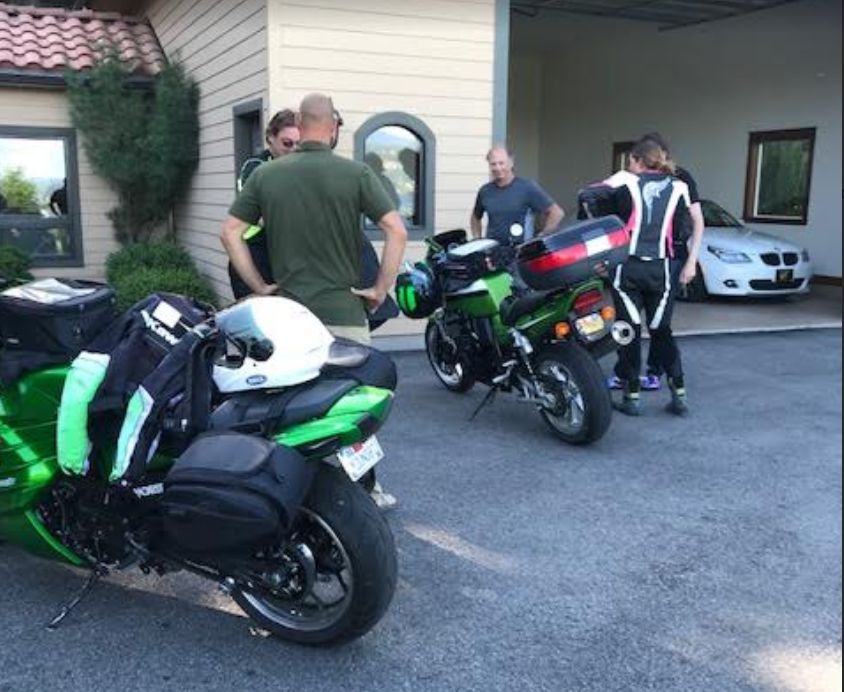 Work interrupted again so I headed back at 0530 Sat morning.. 43 Degrees and more than happy to have my heated gear with me.. Pretty uneventful until I left the Spokane area. At that point traffic was still very light and I guess I got a bit over the limit cause I almost ran over a totally unmarked Washington State Patrol car. Not even a gov license plate ..As I went around him I did notice a small black antennae out of the center rear of the dark gray , tinted windowed Charger.. When I checked my mirrors to make sure I was clear before returning to the outside lane, he already had his grill lights flashing LOL.. I pulled to the side of the road , held my hands up high while removing my gloves , pulled off my helmet and turned to face teh approaching trooper with my hands " up" and slightly shaking my head with a bit of a grin.. He smiled back and began explaining a few things to me, finally asking for my license. he returned after a few minutes and ask me to keep it somewhere near 70 ( the speed limit) Nice guy . On these roads , 70 is a crawl speed ;) This picture is at an on ramp where I had shed some warm gear , then headed back out to meet the Young Mr Trooper
Took some extra miles going home on roads I had never experienced.. US 90 took me across teh Columbia Gorge and past teh Ginkgo Petrified Forest.. Had nice chat with an admirer of teh 14 who had passed me while visiting with teh trooper. Then headed west and south for home.. Got in at sunset which was perfect timing

I left this pic large so hopefully you can click on it and see some detail.. The mountains in that part of Washington make my Sierra Nevadas look like marshmellows !! (All soft and round )
All in all it was a short three days but I feel quality is always preferable to quantity..
1690.6 for the three days and teh 14 never missed a beat .38 degrees to 101 during the three days..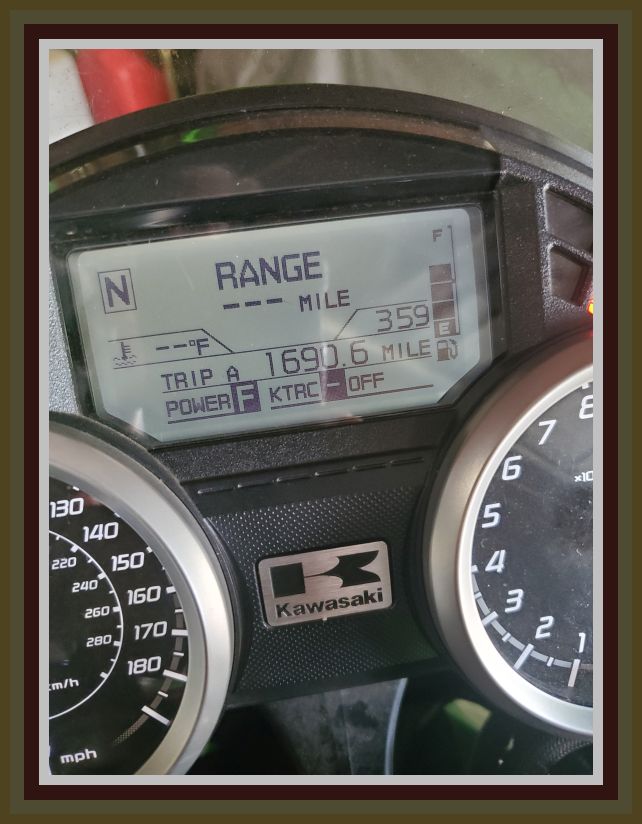 * Last updated by: chrly on 7/27/2020 @ 10:18 PM *